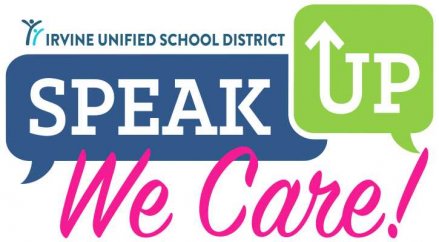 The District provides school-based mental health/wellness services and resources to students and families. These services include short-term individual or group counseling for students at the school site; short-term, solution-focused therapy for students and families through the Irvine Family Resource Center; and resource linkages to community-based mental health or social services for students and families. Services are provided by counselors or licensed mental health professionals.
Individual & Small Group Counseling
The Elementary Resource Counseling program is designed to provide opportunities for students to participate in individual and small group counseling experiences that provide support and skill building for coping with family stressors, academic struggles, and personal issues. It is not unusual for students to need focused help to strengthen their social-emotional skills in order to be more learning ready during different times in their childhood. Many children struggle from time to time with a range of family and life circumstances (divorce, loss, stress) that make coming to school more difficult, and we are here to offer tools and support. Small group and individual counseling can be an excellent way for students to learn new skills, develop self-confidence, adjust behaviors, and learn to deal with challenges in healthy ways.
Services are provided during the school day for approximately 30 minutes. These services are free of charge and voluntary. Every effort will be made to minimize the loss of important instructional time. School- based counseling is short-term and typically ends after 8-10 weeks. Parent permission required. Please Note: Information shared by your child in counseling sessions will be kept confidential unless there is an indication that your child is in danger of hurting himself/herself or others, that someone may be hurting your child.
For more information on the Elementary Resource Counseling program, please contact our Elementary Resource Counselor, Rebecca Segars at Rebeccasegars@iusd.org.
District Resources
Irvine Family Resource Center
Short-term, solution-focused individual and family therapy, resource linkage and referrals, and parent education/support groups for IUSD families K-12.
For more information, visit the Irvine Family Resource Center website or call (949) 936-7504.
Prevention and Intervention Brochure
A brochure which provides a brief overview on Prevention and Intervention staff and contact information.
Speak Up, We Care!
For more information on the Speak Up, We Care! program, including mental health resources and Be Well Newsletters, visit the program website.
Community Resources
Children's Support and Parenting Program (CSPP)
Services: Psychoeducation groups for parents and caregivers with school-aged children.
(714) 480-4678 | www.ochealthinfo.com
The Prevention Center
Services: Parenting programs including parenting workshops, helping kids cope through divorce, and parenting resources.
(714) 543-4333 | www.BrightFutures4Kids.org
Didi Hirsch Mental Health Center
Santa Ana Services: Crisis line, outreach and survivor support services fro family members of a person who committed suicide.
(714) 547-0855 | www.didihirsch.org/orange-county
OCHCA Behavioral Health Services
Behavioral Health Services provides programs available to Orange County residents seeking mental health and substance use treatment.
(714) 834-2077 | www.ochealthinfo.com/bhs/services
Greater Good Science Center - UC Berkeley
Uses scientific measures to study the psychology, sociology, and neuroscience of well-being, and teaches skills that foster a thriving, resilient, and compassionate society.
https://greatergood.berkeley.edu/about
Community Mental Health Resources
A brochure with resources on Substance Abuse, LGBTQIA Services, Shelters, Hotlines & Online Resources, Culturally Centered Services, Parenting Resources, Community Resources, Intensive Mental Health Services, Suicide Prevention, Housing Resources, and Legal Resources.